Abby made the announcement she wants to be a dinosaur for Halloween..GEEZ WHAT A SURPRISE <------- sarcasm
I put a bid in on this ugly get-up on eBay...
I'M not happy i wanted a Sweet fairy or a princess ....
oh well Lola the hound will let me dress her up in those outfits??...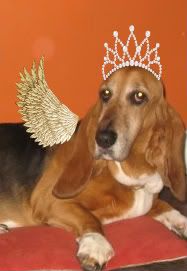 Thank God for Lola!!!