This weeks letter is N (I forgot to do this last week)DOH!
1. Nosey-
sometimes I'm nosey..sorry i like a good story and other people interest me!
2. Noodles-
My 15 year old daughter is a vegetarian and ONLY eats noodles! NO SAUCE..gag!
3. Nurse-
I ALWAYS wanted to be a nurse but now that i have stayed many times in the hospital i changed my mind..THAT'S A VERY VERY hard job..I'm a wimp!
4. Napa Valley-
Is heaven on earth and where i will move after i win the Lotto! ***A picture i took on our honeymoon to napa!****
5. Nick Jr.- Thanks to Abby its on all day until 2pm then Sponge bob comes on!!
6. Naked- I'm uncomfortable being naked..i really have to lose 10lbs! lol
7. Nordstrom- A store that i cant afford to go into!
8. Neapolitan ice Cream- is one of my top fave ice cream flavors..Yummy mixed flavors!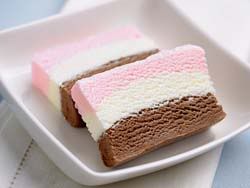 9. Nectarines-i love this fruit but they aren't in season very long ..by the time they are sent to Ohio from Florida they go bad fast !
10. Night Owl-I love staying up late ..in fact I'm up at midnight doing this!
11. Nine West- Makes VERY comfy shoes
12. Nasty- i think cleaning toilets is the nastiest chore! GAG GAG GAG
13. Nails- I love to see nails painted BUT i never paint my fingernails NEVER..I do paint my toes !
If you'd like to play go to this blog;