My husband is a Software Engineer but in his spare time (before Abby came home ..LOL) his hobby is woodworking...Here is some of his projects! I love having a handy man cuz i cant change a light bulb!!! His project that he's working on now is kitchen cabinets!
~~~ If you have been Blog boo-ed go to the end~~~

Filing Cabinet

Kens Father(Yes his hobby too) Made this for me to rock Abby when she came home!
My nightstand..
Front view
One of his hardest projects.A triangular end table
My desk it wraps to the other end..(ignore the mess!)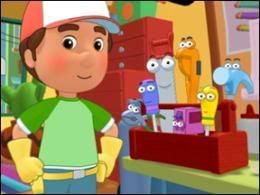 ~~~~~~You have been Blog Boo-ed~~~~~~
I have been Boo-ed by
Leslie
!
If you're here today because I 'Boo-ed' ya, just follow the directions below.
Happy almost
Halloween!
This is how the 'Blogging Boo' works~ Go to as many friends as you want and tell them they've been "Boo-ed". Have them pop by your blog to pick up their
Halloween
treat (picture) and tell them to "Boo" their friends. Then, put the picture in your sidebar so everyone knows that you've already been "Boo-ed"! Thanks Leslie !