Here's the rest of the questions from my 100th post ...CONT..

8.) Were your three older children excited about your adopting Abby and/or any jealousy issues?
No not at first.. Here is there responses (or close to what they said)

Ashley-" What? why ?" " I want to be the Only girl" "oHHH no not someone else to get on my nerves!"

Brad-"ahhh okkkkayyy"

Grant- Imagine the tears flowing(no not happy ones!)" But I'm the baby!" WHY?"
Since they were older when we brought Abby home they adjusted quickly now they are very happy that they have her! Except when she gets into their stuff!



9.) Tell us your most embarrassing moment! BE TRUTHFUL! :)

Oh i have many but this one stands out in my mind the most!

OK here goes.......We had one hidden potty that my co-workers liked to use when we needed to do #2 in privacy (ohh come on you'd use it too!)
Well someone went in and didn't lock the door...Hmm ok i didn't knock now i really should have BUT come on lock the door!!!~ LOL I walked in and it was a Male co-worker sitting there (Thankfully we didn't work in the same dept)...I walked in froze and said "OMG i swear i saw nothing!" and ran out (Yes I'm a liar!) .......I ran,ran,ran to our work area and fell to the floor laughing...I died of embarrassment ..If you want to know if Mexicans blush..YES WE DO! I never looked that poor man in the eyes again!!!

10.) Would you change anything about your past? Why or why not?

Nothing, if i changed one thing it would alter my happiness now! Oh many things i would love to forget though!


11.) Whats your "guilty" pleasure? Come on we all have one or 100. T.V show, movie, food, could be anything :)
Shopping...And anyone who knows me can tell you if you need to find something at a bargain price I'm the lady you call or email first...I know where you can get deals on ANYTHING well almost Anything! Some call me cheap but i prefer SMART!
OH and i try to send out emails to my friends once a week about all the awesome deals i find! You want to be on my list? send me your email????
I also love to go to wine tastings and eat..One day I'm sure that might catch up to me!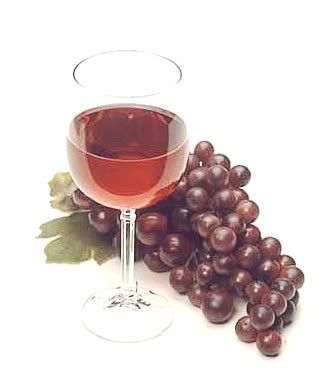 My favorite T.V show is The Office that show cracks me up and makes my day!
I have a crush on Mike Rowe from Dirty Jobs on The Discovery Channel...He is a hottie *yea ken knows!***
12.) This might be too personal so feel free to ignore me but I would like to know (roughly) how much adoption costs and also if you find out info on the birth parents before you adopt the baby?
Well the cost of adoption varies from Country to Country from International to Domestic but this website is very very informative
http://www.theadoptionguide.com/cost/articles/how-much-does-adoption-cost


I like to tell people "Its priceless!" but that answer doesn't help someone if you are thinking about adoption! LOL

Every country is different when it comes to knowing info about the Birth-Parents...some Babies are abandoned and they know NOTHING about the infant (not even age!)...
With Abby's situation we know NOTHING about the birth father just that he was abusive....Now the birth mother we have,address (not her real one we just found out),Name,Older Siblings names and birth dates...We also have a few pictures for DNA purposes...I have no health History
!